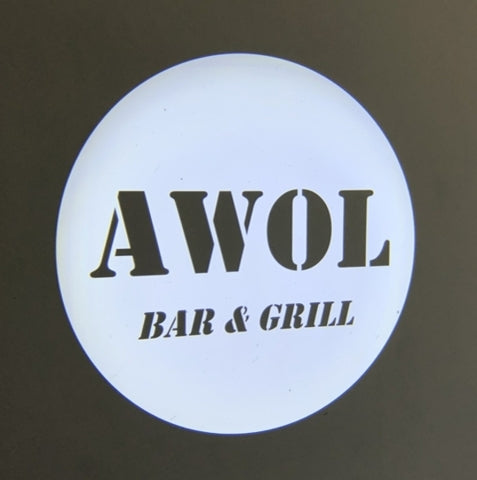 Dec 23 , 2021
AWOL is an English-style pub and bar in New York City. In every evening, many guests will come here to drink, chat, watch football games or Oscar Party with their friends .
On May 18th , 2018, AWOL purchased a 40W projector from here and customized a monochromatic gobo free of charge.
AWOL can project their logo in the doorways, aisles, and on the stage. With a 40W projector, the gobo pattern is projected perfectly with a spot light.
Glass is the best material for gobos, it has perfect transparency and clarity.
---
---