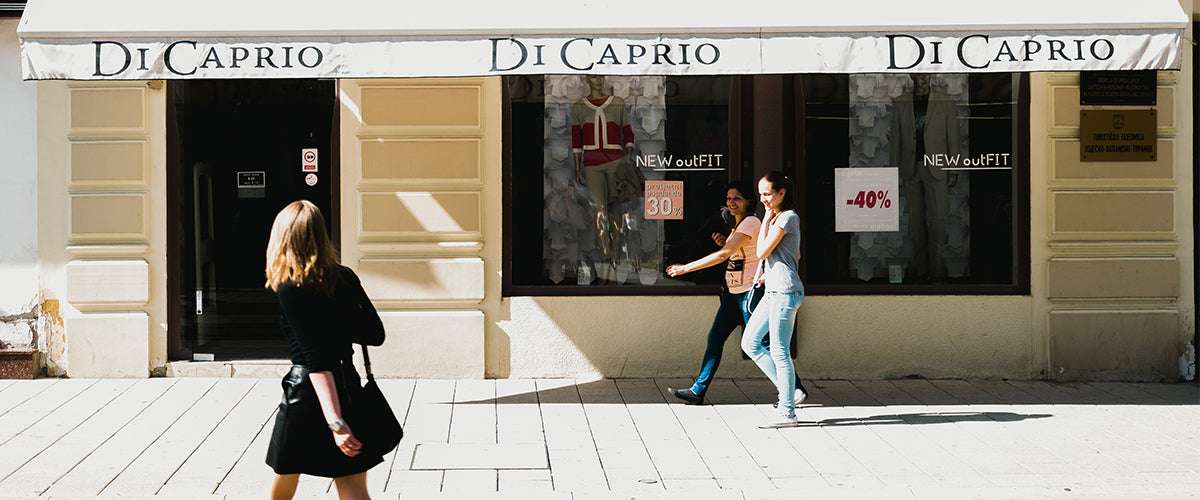 Dec 23 , 2021
Brand identity is increasingly important. More than half of shoppers (64%) buy products for brands.
"The brand image is crucial because it is the difference between you and your competitors," says Adrienne Weiss of Adrienne Weiss Corporation, who is behind brands like Build-A-Bear Workshop, DiGiorno and Baskin Robbins. There is no doubt that Retailers are no longer product suppliers - they are becoming entities that build relationships with consumers.
How to Convey brand In Your Storefront
The "first impression" of your storefront determines whether or not people will enter in — and that starts with the window display. The window display is your first opportunity to connect with naturally occurring foot traffic and draw them in.
If you are the owner of a bridal shop, you will definitely put the most beautiful wedding dress in the window. Something eye-catching displays will let people passing by pay attention to your shop and have the opportunity to convey your brand story to them.
On the topic of visuals, your logo is an essential component of your identity. As part of your brand identity process, you will have a logo that embodies that identity. And that logo needs to play a part in the in-store experience.
It's not a matter of where to set your logo. Your business logo can be reflected not only in your signage but also in product display and store design ect., To present your logo are various ways, but the most important thing is that the logo you convey can impress customers.
"I chose to purchase the gobo projector and project the logo of the store to the road," Weiss says.
Large companies are projected the logo or company name to display their brand prominently at the entrance. Gobo projector is divided into indoor gobo projection and outdoor gobo projection. Custom gobo is one of the effective ways to spread the brand for retailers.
The last point that cannot be ignored is maintaining a consistent tone. The same logo, the same fonts, look and feel of the marketing and of the stores. The synergy of all these things makes the brand identity more powerful and resonate, and constantly deepen the customer's impression of your brand in these contacts.
Smaller retailers can also use color to build their own brand identity. Choosing color is very important, it can have a psychological impact on customers. Some colors evoke certain emotions. Red evokes excitement, boldness, and youth, usually associated with Target. Health and wellness retailers may choose grey or green to inspire peace, calm, balance and health. Blue is related to trust, purple is about creativity, choose the color that represents your identity and the impression you want to make to consumers.
You know more about the brand identity method that conveys to your store, welcome to communicate with me. we are custom gobos and image projection solutions. Discuss the best projector and gobo setup to achieve a unique commercial brand.
---